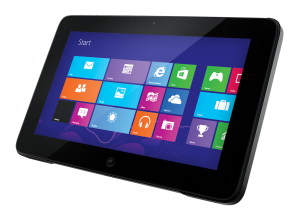 Have your Apple iPad or Android tablet pc fully configured and customised to your specific needs with our Andriod tablet & Apple iPad home setup Sutton Coldfield. We can visit your home, anywhere in the West Midlands, and help integrate your tablet computer into your home network so you can pick up and start working (or playing) with your new device as soon as possible.
While most tablet computers are sold as simple to use, users will find that beyond the basics of connecting to the internet to browse websites the setup can become more challenging. With this service we are able to offer a setup designed for your needs including:
Set up your email services
Connecting to cloud storage to share files
Backing up your tablet computer and scheduling repeat backups
Importing your documents, photos, videos and contacts from another computer
Synchronizing your online accounts
Connect your tablet computer to printers or other computers you own
Installation and configuration of whatever computer services you require
We can either order and setup your tablet computer before delivering it to your home (ideal for anyone giving an Andriod Tablet computer or an iPad as a gift), ready to go, or we can help you configure a tablet computer you already own to help you make the most of the features is offers. As a minimum we normally connect it to the internet at your home and show you how everything works with one on one tutoring in any area you require (we also offer more in depth computer lessons if required). As each client has different requirements either call us or use the contact form to discuss your particular needs for Andriod or Apple iPad home setup Sutton Coldfield West Midlands.