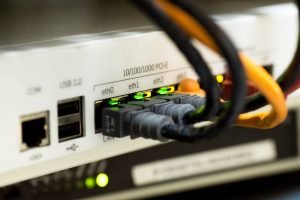 We have a great deal of experience with wireless and wired networking and can help you achieve the kind of network you desire weather it is wired, wireless or a combination of both.
Wireless and wired networking is the basis of our modern computing environment and computers that do not talk to each other are now practically obsolete. At the very least most people will need to connect their computers to the internet to browse the web and access email and other web services. In some more connected homes and offices you may need to connect the computers to each other or to access shared resources on the network such as shared printers, file servers, backup servers and application servers.
Who needs wireless and wired networking help
Many home customers and businesses may need professional help in setting up their networks, like the fact that high speed connections may be important for things such as file sharing and backups. You may wish to have a more exotic mix of wireless and wired networks which span large areas of office buildings or outbuildings over distances that normal wireless routers and access points cannot manage. The other big reason we are asked to set up networks is to ensure their security and defense against either improper use or hacking attempts.
We can help you whatever your requirements, from installing a full, super high speed network, with shared servers and printers in your office building, to extending your standard home network to a far away office or outbuilding, or simply helping you make your current network faster.
Contact us to ask any questions you may have about wireless and wired networking and we will be happy to assist you.