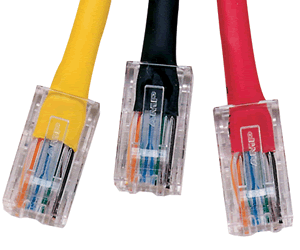 Installing a new PC can be a confusing and time consuming task.
All your programmes have to be loaded, emails configured, networks added, printers, phones, ipods … the list is seemingly endless.
Whether you have purchased a computer from us or from elsewhere, we offer a complete service to get you up and running in no time. We tailor our service to your individual needs but a normal installation would involve:
Check your computer is correctly set up
Connect to the internet and any wireless networks
Install your printers, scanners and any other devices
Ensure your security software is installed and doing its job correctly
Remove unwanted "bloatware" (software included with your computer that you do not want on your computer, a frequent cause of computer slow downs)
Offer advice on free programmes that you may find helpful or beneficial
Transfer data from your old computer (if required)
Whatever your set up is at home or at work, from a home theatre PC connected to your HDTV, to a office environment with multiple servers and workstations, we aim to offer a complete service. To talk about your particular requirements just contact us for a free, no obligation quote.