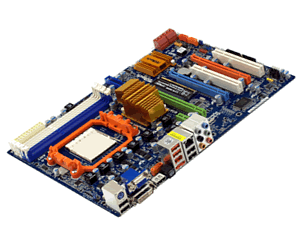 Is your computer running slowly, windows taking a long time to load, computer unresponsive and sluggish?
Computers and laptops slow down over time because as your software updates and adds more features to your computer, it is also asking your computer to do more, with the same amount of resources.
Also as time goes on new features will come out that you may want on your current machine, wireless networking is a good example; the latest version of wireless devices are "Wireless-N", which is considerably faster, more stable and has a wider range than the previous generation, "Wireless-G". An upgrade to the latest wireless hardware is usually very cheap and can be hugely beneficial.
By keeping your computer well maintained (see our PC Health Check Service) you can make your computer work efficiently and minimise the negative effect of your computer slowing down, but at some point you are going to want to upgrade your computer to restore it to its original, responsive feel. There are a number of different upgrade options available to most computer users and your particular requirements will depend on what you want from your computer.
The upgrade services we offer can add any items to your laptop, desktop or home network including:
Memory upgrades (RAM).
Processor upgrades.
Wireless cards / adaptors.
Bluetooth
Video / sound cards
Batteries
Monitors
Upgrading your computer will also prolong its lifespan, enabling it to be a useful, usable computer for much longer.If you were considering buying a new computer why not see what kind of upgrades we could offer for your old machine to get it back to being a fast and pleasurable machine to use.