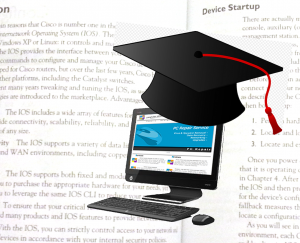 We offer computer lessons to all levels of users as part of our computer user training Sutton Coldfield services.
Depending on your requirements and level of previous knowledge we can customise our computer training to your specific requirements. A computer is just a tool to get things done at the end of the day, and the things you would like to do on your computer will differ greatly depending on what you use your computer for Often we find that once someone has learnt a few basic lessons about how to use their computer more effectively they become considerably more productive and feel much happier about using their computer, laptop or tablet device. Some of the common reasons we are asked for computer lessons in the West Midlands are:
Basic Computer Training
Many people who are new to computing, or returning to it after a period away, need some basic help to get them started. This can be a basic introduction to their operating system (Windows, Linux or Apple OS) covering the need to know areas about how their computer works, explaining the computing terminology and being shown how to perform basic tasks such as reading or writing emails, browsing the internet safely and keeping their computer or laptop safe and updated. We have helped a lot of elderly computer users (affectionately known as Silver Surfers!) with this service, enabling them to use programs such as Skype to keep in touch with relatives in other countries and viewing and sharing precious family photos.
Staff Computer Training
Business owners often underestimate the cost saving involved with quality staff computer training. Even in a small business with a few employees the amount of working time that could be saved by employees working more efficiently is startling. Even small changes which may only save a person a few seconds on a particular task can end up being hugely beneficial when multiplied by the number of staff and the frequency with which they need to perform that task as part of their job. Generally with business customers we like to perform an efficiency audit before deciding what training would be appropriate and most cost effective. We would come into your place of work and passively observe the staff going about their work before compiling a list of suggested improvements which can then be discussed with management before deciding on a customised computer user training plan for your business. Even small changes here, like teaching common shortcuts to help with regular tasks, through to programming other tasks to be performed automatically, can add up to enable your staff to work more happily and effectively.
Specific Program Training
Even experienced computer users need help with programs they are unfamiliar with and ASC Computer Services can help with many of these. Whether you are already using a program which you would like some assistance with or maybe if you are needing to brush up on your skills for a particular program in advance of taking up a new role or applying for a new job, just let us know which programs you need help with and we can offer specific support. Some of the programs we are proficient in that are commonly requested are:
Microsoft Word (Word Processing)
Microsoft Outlook (Email client and much more)
Microsoft Excel (spreadsheets)
WordPress (website content management system CMS)
Image editing / photo editing / graphic design programs (Adobe Photoshop, paint.net, Adobe Fireworks)
Video editing (Adobe Premiere, Microsoft Movie Maker)
Google Sketchup (3D design / modelling)
We can offer services tailored to your needs so please contact us for your computer user training Sutton Coldfield